Certified: SERVPRO Cleaned
6/14/2022 (Permalink)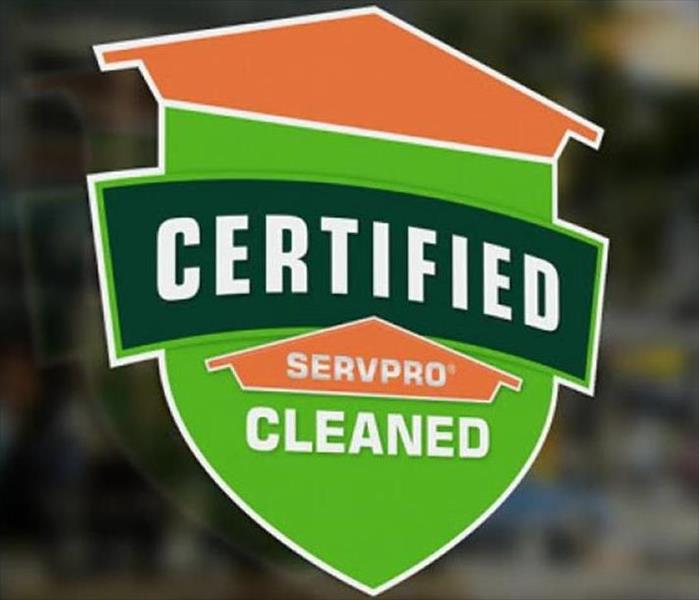 Choosing SERVPRO-
The recent pandemic has forced business owners to re-evaluate almost every aspect of business. From how they run their day to day life in the office, to how they interact with their clients. Companies of all sizes have been driven to make changes never seen before, internally and externally, to stay afloat during this time of crisis. While some of the changes are strategic, others may be more practical. We have seen that keeping the workplace clean is one of the biggest shifts in businesses across the world. While everyone has always strived to keep a clean workplace, the standards of cleanliness have changed dramatically. Commercial carpet cleaning is one of the features of keeping an office clean that has gotten more attention recently, and definitely for good reason.
So why should you clean your carpets?
Failing to regularly get your carpets cleaned in a commercial building can negatively impact your company in a number of ways. people will look poorly upon dirty carpets, giving off a bad first impression. But most importantly, dirty carpets hold a wide range of bacteria that can make the workplace unsafe for your employees and clients. Not just during COVID, but it is important to always maintain a clean and healthy working environment to keep staff safe and wanting to work to the best of their ability. Things like dust, dirt, and even dead skin flakes will quickly accumulate on a carpet that has numerous different people on it everyday, making the appearance suffer as well as creating an unclean working environment. Carpets are by and far the most common type of flooring found in commercial spaces across the country, making maintenance and care critical. Additionally, regular commercial carpet cleaning will extend the life of the carpet and thus save the owner money in the long run.
Why choose us?
At SERVPRO of Peekskill, Ossining, we are specialists in commercial carpet cleaning. With many years of experience and training, our commercial carpet cleaners are experts in their field and ready to complete any sort of job. Contact us today, we are available 24/7 and glad to tell you more!